This post presents some difficulty because I bought christmas gifts for some friends who actually keep track of this blog. So I decided to go vague. Individual prices will not be listed, and there will be very few photos of individual items I bought. But anyway, I had such and awesome time.
I went to the outlet mall at 8pm Thanksgiving day until a little after midnight. Here are the spoils!
Part One: Old Navy
Jeans
! I bought
3 pairs of jeans
for $15 each at Old Navy. They retail at $25. I adore Old Navy and I swear, my butt is
made
for those jeans! I lost some weight since starting at William and Mary. They say that Botetourtians face the freshman negative fifteen-- and I can see that. Well, not fifteen, perse, but 5-10 in my case. My jeans have been getting looser and now I've got these three new pairs of jeans. In addition, I got my first two pairs of skinny jeans. Five years late, but better late than never right? That was paid for by my father since jeans are a
necessity
.
Jeans Total Expenditure: $45
Jeans Total Retail Price: $75
Savings: 40%.
On my own tab-- and this is where prices will stop getting disclosed-- I bought some more awesome stuff.
This fabulous
green peacoat
is for myself. This is wool and is a bit more casual than the purple one I bought last year. The purple one is a winter knit and it's not as sturdy as this is. Also, this lush green really works on me :)
I bought two pairs of leggings. One in black, one in brown. Leggings are another basic that recently came into popularity that I am just now getting a hold of. What can I say, I wanted to make sure they were here to stay, and then I wanted to make sure I got them for the right price. Half price is the right price.
I grabbed this beret in purple (my signature color). Gotta love warm hats.
This hat is cute and warm. And although it's a lot like a beanie, it has a brim which is really cute and blocks out the sun, as brims do.
I grabbed a few of these reusable coffee cups. They're great little gifts for coffee lovers and tea drinkers alike. And being in college, that's kind of everyone.
Old Navy Total Expenditures: $83.50
Old Navy Total Retail Price: $164.24
Savings: 49%
Part Two: Bass
I bought
a ton of scarves
. They are awesome and they are great gifts-- no sizing necessary. These are really good quality too.
I also got a
bracelet set
-- though not this one, although I believe this one is from Bass. It's a gift for a friend and I think she'll love it.
Bass Total Expenditures: $59.65
Bass Total Retail Price: $288.84
Savings: 79%
Part Three: Maidenform
Bought some new bras :) Nothing can stop a girl in awesome undies. I assume the same applies to guys, but that's really something that I don't know I want to ask. I got 4 bras!
Maidenform Total Expenditures: $24.98
Maidenform Total Retail Price: $63.00
Savings: 60%
Grand Outlet Mall Total Expenditures: $168.13
Grand Outlet Mall

Total Retail Price: $516.08
Grand Outlet Mall Savings: 68%
Oh snap. That's right.
And the adventure continues at the mall!
Part Four: F.Y.E.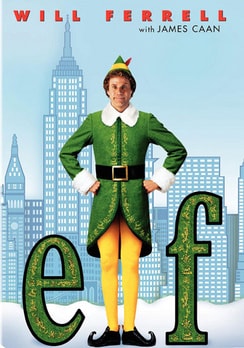 I bought six DVDs, some for me, some for gifts.
FYE Total Expenditures: $34.95
FYE Total Retail Price: $58.95
Savings: 41%
Part Five: Hot Topic
I bought some eyeshadow. 2 eyeshadows in some of my favorite colors. I really like the eyeshadows at Hot Topic because they have so much pigment. When I'm older, I suppose I can't wear these kinds of things, but for now, rock 'n' roll ;)
Hot Topic Total Expenditures: $3.00
Hot Topic Total Retail Price: $8.00
Savings: 63%
Part Six: Pottery Barn Kids
I bought two airplane accessories for a bike. The propellers spin as you ride! I got them as gifts for my younger cousins. Had to pay retail though, but I think it was worth it.


PBK Total Expenditures/Retail Price: $10
Savings: none :(
Part Seven: The Body Shop
These are all for me! Everything in the store except for gift sets were 3 for $30. I bought water-proof mascara, some red lipstick, and black liquid eyeliner.

The Body Shop Total Expenditures: $30.00
The Body Shop Total Retail Price: $44.00
Savings: 32%
Mall Total Expenditures: $77.95
Mall Total Retail Price: $120.95
Savings: 36%
Oh, and here was our victory dinner: Korean pyuh chiggae
PS- I waited in line at Old Navy to be one of the first in the door. Since I was one of the first in line, I got a wristband that got me a FREE Kodak waterproof Digital Camera since I spent more than $45. That's my sister's Christmas Gift!